Website Design
Web Design and Your Business
Your website is a reflection of your business; not just your products/services, but the business itself. An attractive, clean, and interesting website sends a message to its visitors: A high-quality website means high-quality products and services. When working with us, you will find that our website design process yields cutting-edge websites, making your business stand out above others.
Our website design process is simple and easy. The design process begins by discussing your input. Whether you have a certain look in mind, a theme to follow, or no idea at all, we can design a website that will surpass all of your expectations. The next few stages in the design process are internal. Our graphic design team will take your specifications and translate them to a beautiful website. Our development team will then create the website using the latest coding libraries and best practices.
All of our sites are user friendly, fully functional, and boast a clean, professional look. They are developed to be responsive - this means that they will automatically adjust to fit all screen sizes including desktops, laptops, tablets, and smart phones. During the development stage, we give you a chance to view your site online to ensure satisfaction. You have every opportunity to give your input, accept or reject designs, and submit your final approval. This way your website will be completed exactly how you want it.
Recent Work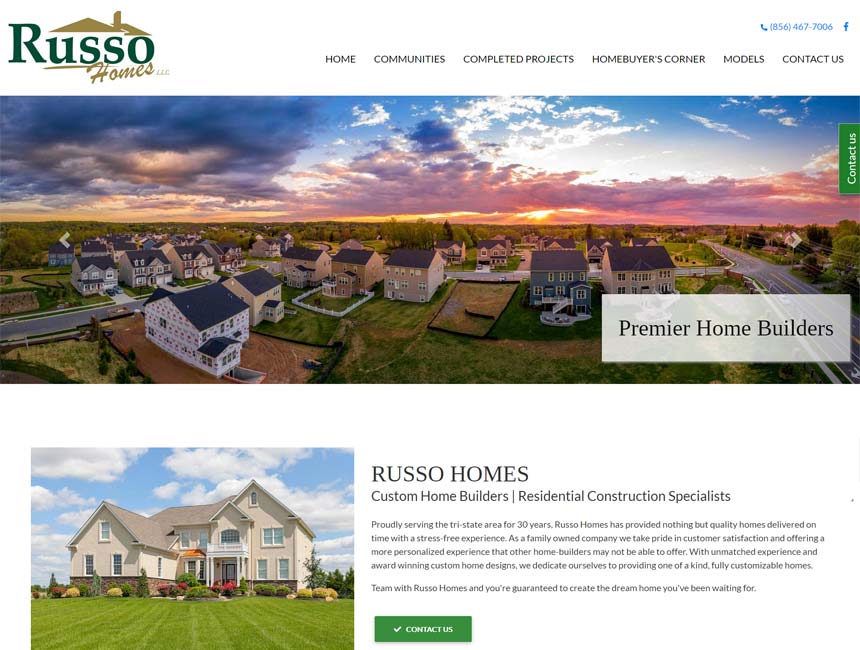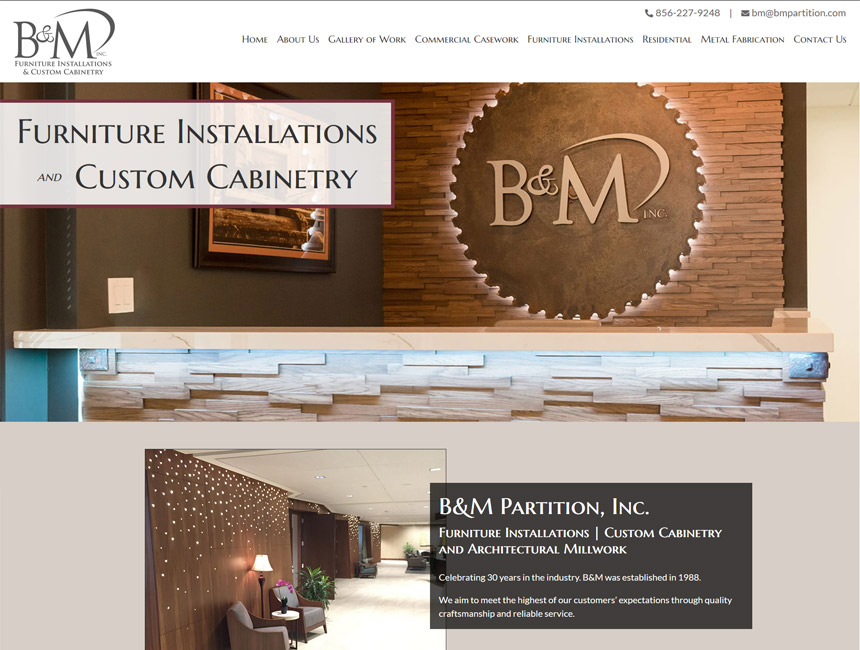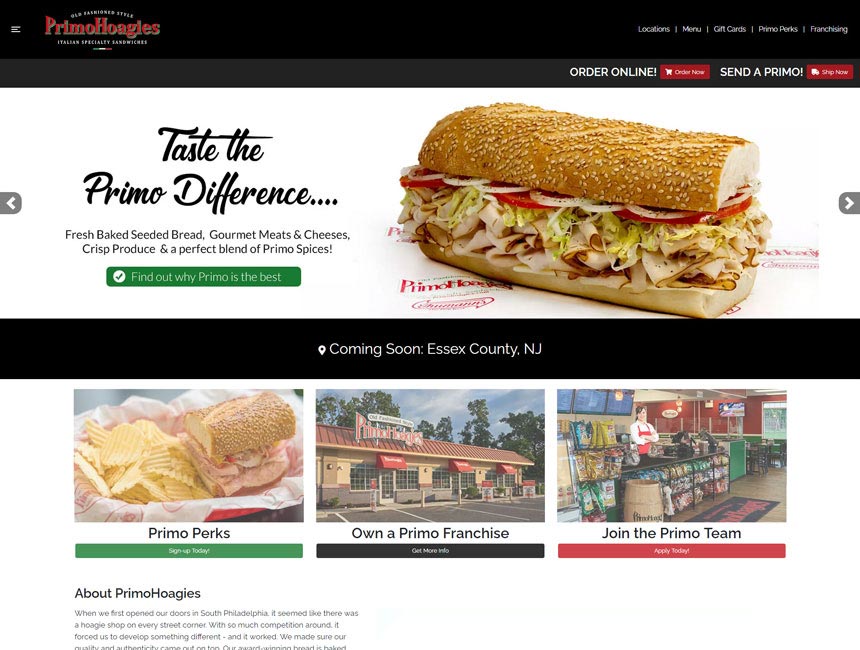 Our Web Design Process
Phase I: Web Design
Client Input/Requirements

You can supply as much or as little input/ideas as you want regarding your new website. We'll ask you to provide all relevant materials for your new website (images, text, business details).

Consultation with a Graphic/Web Designer

We will discuss your vision for the new website, referring to design trends and competitors websites. We'll offer our recommendations for a clean, professional website.

Web Design

Based on the consultation, we will design a new website that will engage the target market and drive conversions by using a clear, organized structure and call to action elements. You will be able to review a mockup of the website before the next phase.
Phase II: Web Development
Responsive, SEO-friendly Web Development

Based on the design, we will develop a new website that will automatically adjust to fit all screen sizes (on all different devices), maximizing the user experience. The new website will also be SEO-friendly, providing you with an initial boost in search engine rankings.

Testing and Quality Control

After development is complete, we will fully test the entire website internally. Tests will be conducted to ensure cross-browser compatibility and responsive development success.
Phase III: Approval & Launch
Client Approval

You now have the chance to navigate through the entire website yourself, taking note of anything that you need to change/update, and signing off on the final product.

Launch Your New Website

After the new website is complete and approved, we will launch it on the host server account. We'll backup your old website (if applicable) and launch your new website, adjusting DNS records as needed.
Next Steps
Congratulations, your website has been designed, developed, and launched. What's next? It needs to be maintained, optimized, and marketed in various ways to gain more traffic and generate leads. Take advantage of these services to accomplish all of these important aspects to having a successful website: